Message
Company policy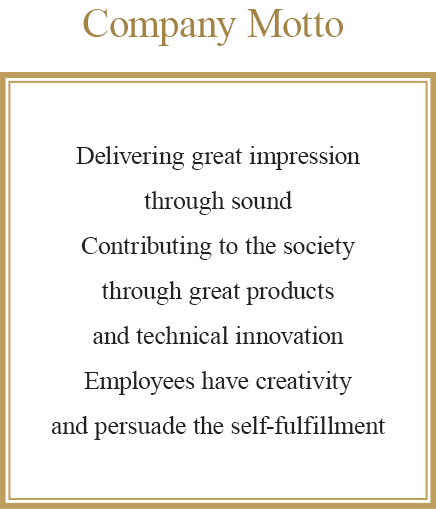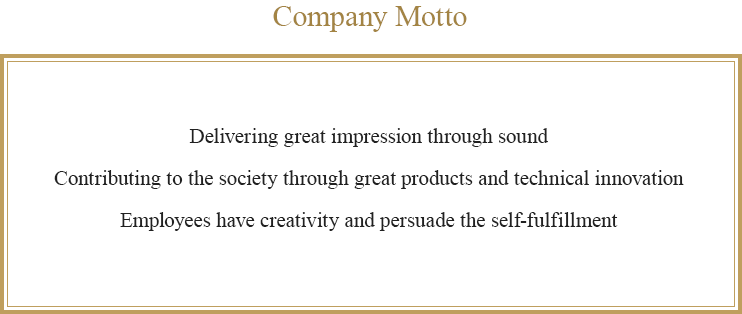 CEO Message for 65th Anniversary
Thank you for all of your continuous and sustainable support of us since our establishment in 1952. After starting the business from parts supply in the record pickup part, an amateur radio and all kinds' audio equipment trusting production were consistent, and we accumulated technology of sound and wireless. We always look half century future and unique products are developed and supplied to the market. A standard house brand is being also developed, produced and sold worldwide by a microphone for business use including OEM product supply to the major audio equipment manufacturer at present. Sound making and the manufacturing which can be trusted are put up, it's made in Japan, We'll keep being particular and sending the product for which we'll also appeal to the sensitivity of the customer with future to the world.
CEO Motonori Sato
Company Profile
AZDEN Ltd. Headquarter

Azden Corp always persuade to produce quality products 100% made in Japan and catch customer's need firmly.
Company Profile

| | |
| --- | --- |
| Corporate name | AZDEN CORPORATION |
| Head Office | Mitaka Business Park 1-12-17 Kamirenjyaku Mitaka-shi Tokyo 181-8533 Japan |
| TEL | +81-422-55-5111 |
| FAX | +81-422-55-0131 |
| E-MAIL | mail@azden.co.jp |
| Incorporated in | 1952.8.16 |
MAP