TOP > Products > Microphone > Accessories > SWS-100 / SWS-200 Faux-fur covered windshield > Features
SWS-100 / SWS-200
Faux-fur covered windshield with dense inner foam core.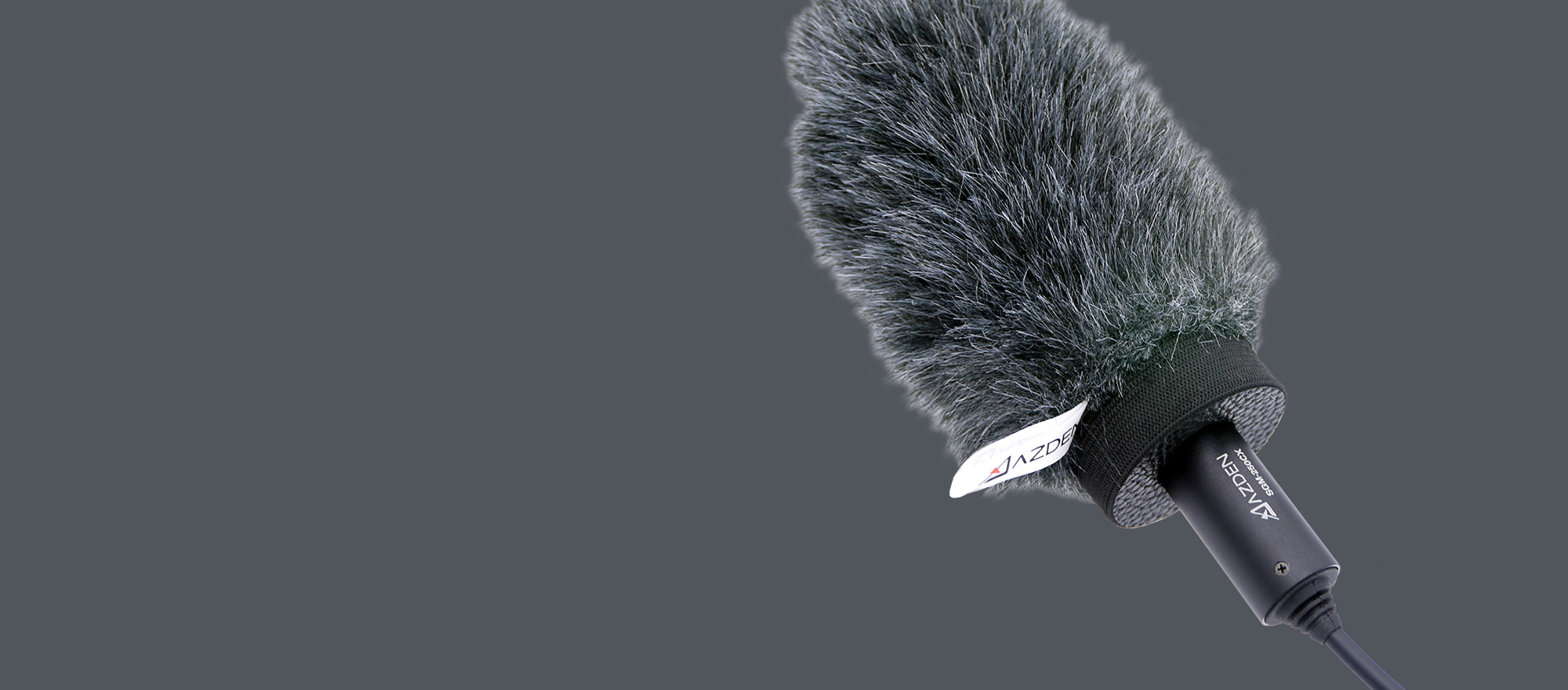 SWS-100/200 furry windshield provide maximum protection against noise when using shotgun microphones under strong wind conditions.
An exclusive design of resilient and star-shaped inner foam core enables a firm fit of microphones, accommodates a wide range of shotgun microphone diameters from 18mm to 22mm. Selectable from short-type SWS-100 or long-type SWS-200 according to the interference tube length.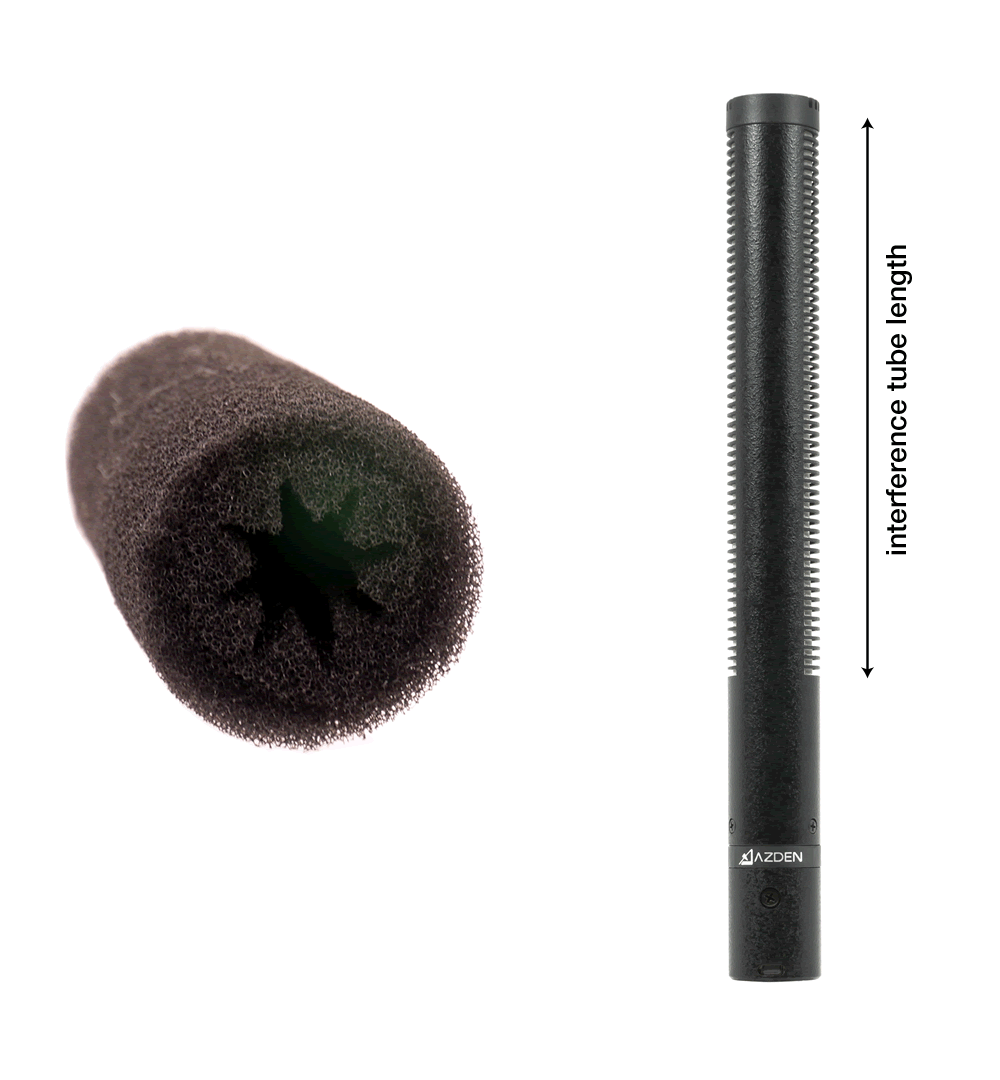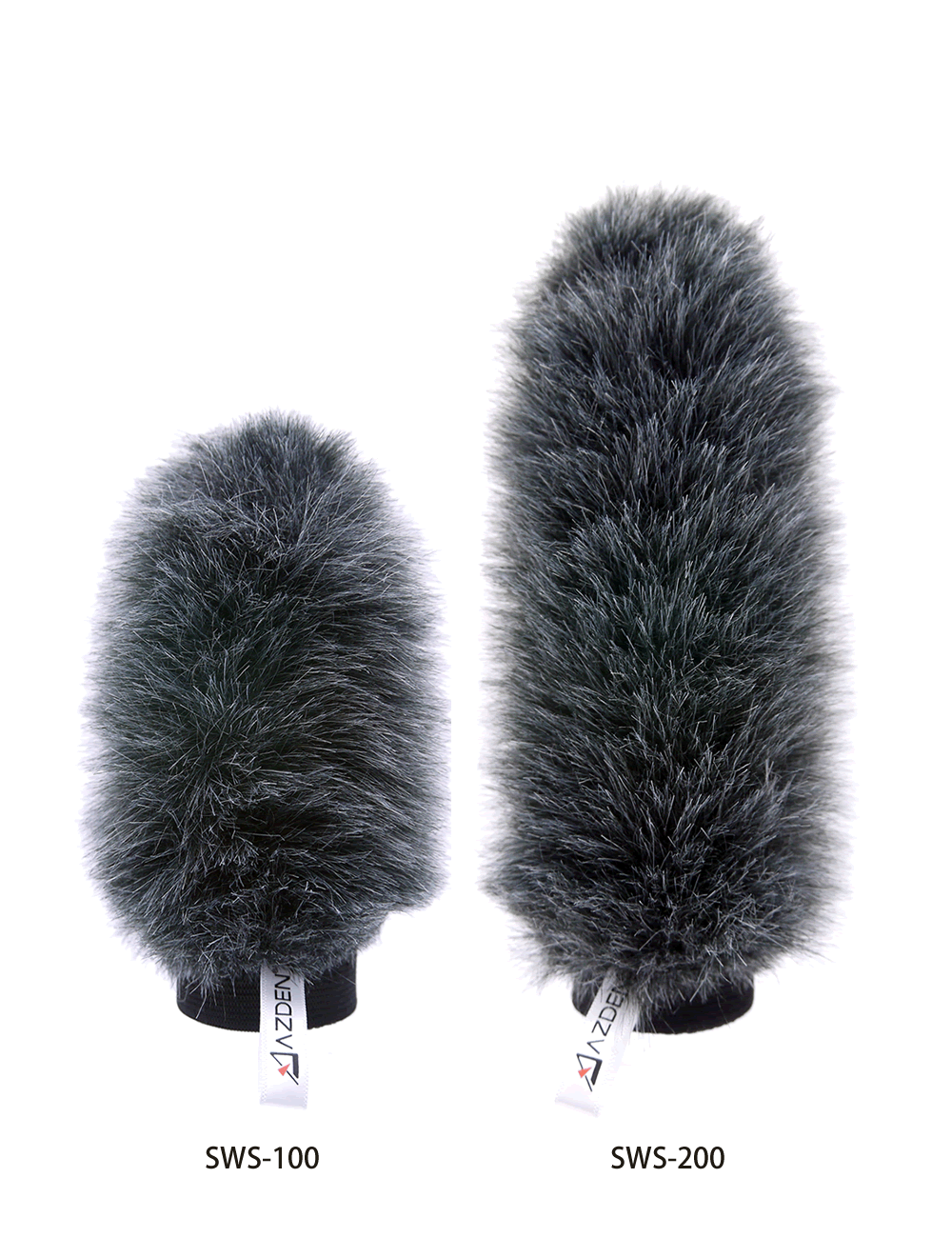 Specifications
SWS-100

SWS-200
Length

140mm
205mm
Diameter

80mm
80mm
Inner Length

120mm
185mm
Compatible Mic Diameter

18mm~22mm
18mm~22mm
Mic Compatibility
SWS-100
AZDEN

Diameter
SGM-990+i

Φ18
SMX-10

Φ18
SGM-3416/3500

Φ19
SGM-250

Φ21
SGM-250CX

Φ21
SGM-PDⅡ

Φ21
RODE
NTG1

Φ22
NTG2

Φ22
NTG4

Φ22
Senheiser
MKE600

Φ20
SONY
ECM-VG1

Φ20
ECM-XM1

Φ21
SWS-100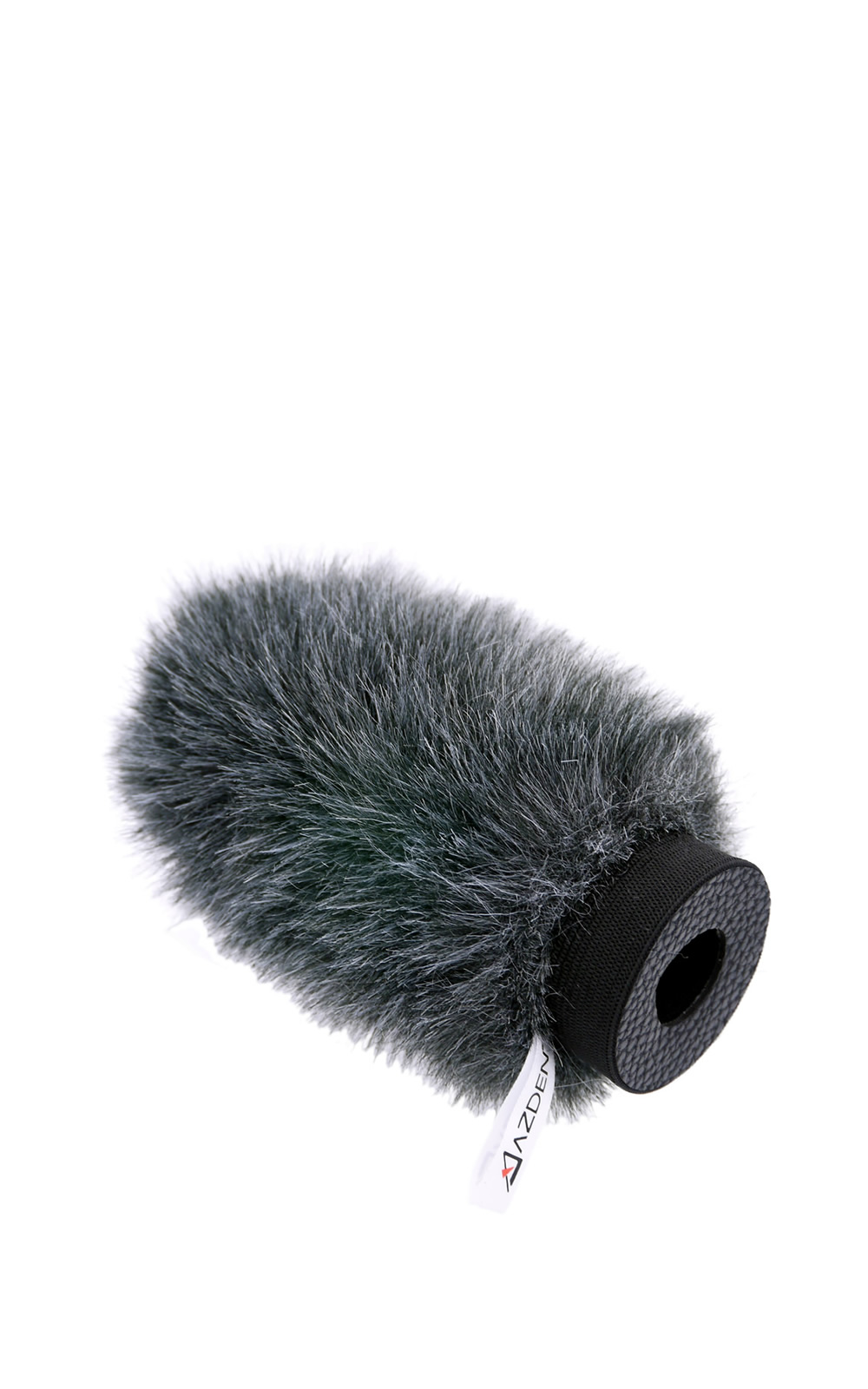 SWS-200
AZDEN

Diameter
SGM-3416L/3500L

Φ19
RODE
NTG3

Φ22
Senheiser
MKH416-P48U3

Φ19
SONY
ECM-678/9X

Φ20
SWS-200